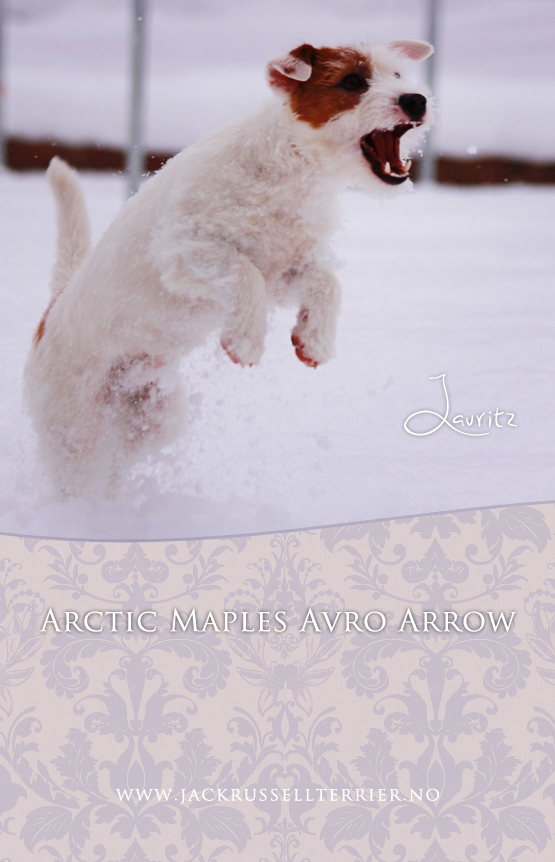 Arctic Maples Avro Arrow
Lauritz
Reg.nb: NO39530/13
Birth: 24.03.2013
Color: White/tan
Fur: Rough
Height: 28 cm
Bite: Sizzor, Full dentition
Patella luxation: 0/0
PLL: Free by DNA test
ECVO/Eye screening: Nothing detected
From dog shows: Excellent, CK, CAC og BOS.
Lauritz is available for suitable bitches.
Lauritz lives on a farm with several horses, and gets to run loose and chase mice as much as he wants. He is a very happy little boy that greets everybody as his best friend. Lauritzs mother is Norwegian champion Fresh Field's Morningstar Maud (Madde). His father is multichampion Carisbrooke Chester (Chester), he is imported from Australia.
Mother: Norwegian Champion Fresh Field's Morningstar Maud - MADDE
Father: Multichampion Carisbrooke Chester