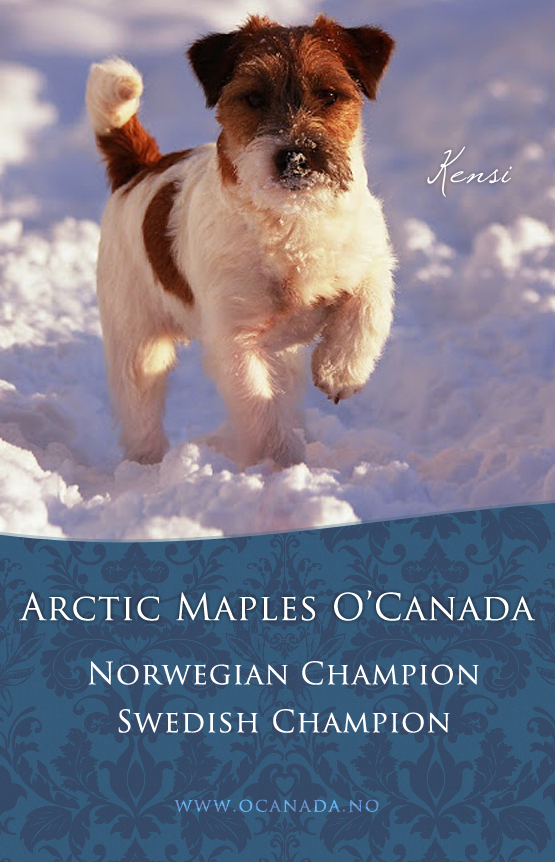 N SE UCH Arctic Maples O`Canada
Kensi
Reg.nb: NO37157/12
Birth: 11.03.2012
Color: White/tan
Fur: Rough
Height: 28 cm
Bite: Sizzors, Full dentition
Patella luxation: 0/0
PLL: Free by DNA test                                                                                                                              ECVO/Eye screening: Nothing detected
From dog shows: Excellent, CK, CAC, BOB, BOS, CACIB.
Norwegian Dog Show Champion (N UCH)                                                                                                        Swedish Dog Show Champion (S UCH)
Kensi is the first born puppy here at ArcticMaple, and she is a true sweetheart. She is very beautiful, both inside and outside. She is friendly and kind to everybody she meets, and she is a very devoted mother to her puppies. Kensis mother is Norwegian champion Fresh Field's Morningstar Maud (Madde) , she is imported from the Netherlands. Her father is multichampion Kanix Fast Track (Riff) from Denmark.
Mother: Norwegian Champion Fresh Field's Morning Star - MADDE
Father: Multichampion Kanix Fast Track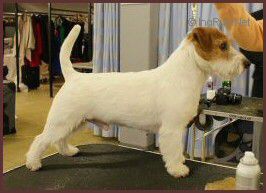 Photo from: http://ingrus.net/russell/en/details/5088