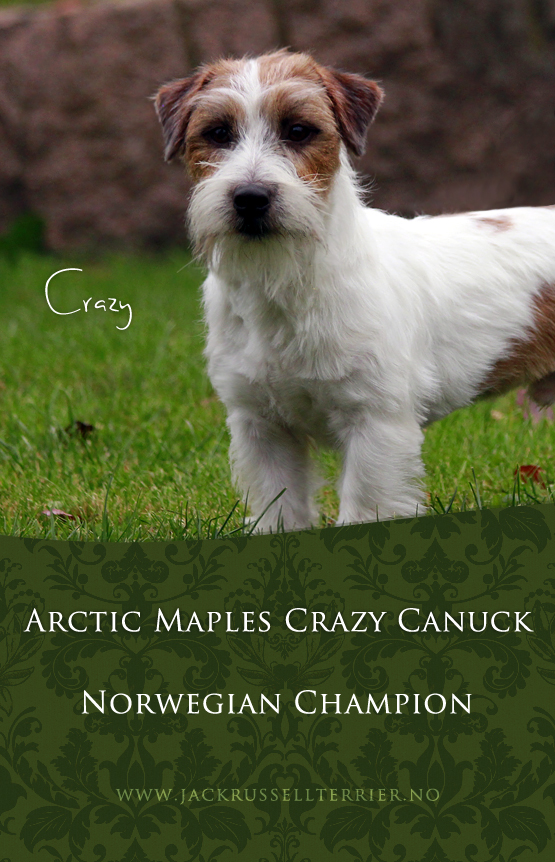 N UCH Arctic Maples Crazy Canuck
Crazy
Reg.nr: NO37156/12
Født: 11.03.2012
Farge: Hvit/tan
Pels: Stri
Høyde: 29cm
Bitt: Saksebitt
Patellaluksasjon: 0/0
PLL: Free by DNA test
ECVO/Øyelysing: None detected
Fra utstilling: Excellent, CK, Cert og BIM.
Crazy er Norsk utstillingschampion (N UCH).
Crazy er tilgjengelig til parring for passende tisper.
Crazy loves everybody, both dogs and people. He also loves cats, especially if he can run after them! He is a curious little boy that loves to explore new things, and go new places. Crazys mother is Norwegian champion Fresh Field's Morningstar Maud (Madde) , she is imported from the Netherlands. His father is multichampion Kanix Fast Track (Riff), he is imported from Denmark.
Mother: Norwegian Champion Fresh Field's Morningstar Maud - MADDE
Father: Multichampion Kanix Fast Track